(Pic taken after our anniversary dinner.)
Today marks the sixth anniversary of our wedding. I can't even put into words what that means to me. I'm going to be honest with you; we had to work pretty hard to add this sixth year to our marriage. I have to admit, sometimes marriage is hard work. I totally believe in love with all of my heart, but my attitude toward love has altered quite a bit over the last twelve months.
Love doesn't simply equal perpetual smiles, giggles and flirts, although it's nice to have them present. It doesn't consist of constant euphoria and unwavering happiness, although there are periods of time that it can lift you up to the clouds. Love doesn't effortlessly come easy, like I maybe thought it did before (even though I didn't think I thought that at the time). I've come to learn that love is an action. Love is a verb. Love is a decision. Love is something you do, not necessarily something you feel.
I've also learned that love is something real; love is worth fighting for; and love can only come from the
One who IS love
.
I believe that marriages consist of both peaks and valleys. I'm especially proud of this particular anniversary, because the past year has honestly been a span spent in the valley. We've had our fair share of highlights, also, but overall, the sixth year of marriage has proven to be the most trying we've experienced thus far.
Thankfully,
God is faithful
. He has stayed right by our sides through all of the trials the devil has thrown our way, even carrying us during the times we weren't sure we could hold ourselves up. He ceaselessly extended His grace and mercy upon us, allowing us to bestow that same grace and mercy toward each other as needed. His perfect example of love for us has paved a path of love for us to follow in our marriage.
To represent our journey, our struggles, our perseverence, our committment and our focus, Brad and I prayerfully decided to commemorate our sixth wedding anniversary with corresponding tattoos.
On my wrist, I got two hearts joined together by a cross. It is a design which I created myself that symbolizes Christ being the center of our relationship. Furthermore, in my mind, it's also a visual representation of Christ completing each of us individually, as well as bringing (and keeping) us together.

Brad got a Celtic knot on his shoulder that is made up of two entwined hearts encircled within a larger heart to symbolize our relationship within God.
The permanent marks on our bodies serve as a representation of God's grace in our relationship. They provide a constant reminder of where our focus needs to be, which is first and foremost on the Lord, and then on our marriage within Him.
The sixth is a notch in our marriage belt that I am happily, proudly, and passionately claiming. With God's help, we have made it through a year worth of valley and are on our way up toward another beautiful peak in the clear blue sky. I'm sure that our futures hold many more rollercoaster rides up and down, but I'm also confident that we can get through all of it. We've done it once. We can do it again. After all, it's not like we'll be riding alone. God will
always
be
right by our sides
. And besides, without the rainy days, we wouldn't know how great the sunny ones actually are, right?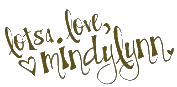 ♥ God sure is good. :)