So, I never like to be a Debbie Downer, and dwell on negative issues, but this flood is real life for us. We can't escape it. It blows my mind to think that there are some people in America who don't even know that it happened. It's all around us...
And really, I'm not bringing it back up to dwell on the negative, but to bring attention to all of the positive! In light of all of this, I can't help but be so very proud of my city. We truly are blessed to be surrounded by such caring, compassionate, giving, loving, Godly people who gladly and willingly take such great care of one another.
People wonder why disasters like these occur; why bad things happen to good people. Look at the opportunity God has allowed to show and spread His Love! Look at Him taking care of His children, through His children. Without such a catastophe, there wouldn't be the possibility for Him to demonstrate His love for us in the aftermath.
God is good. In everything, God is good.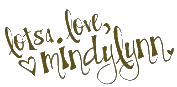 videos from
here